Never underestimate the power of a simple spring puddle for innocent, whimsical fun! Thus, a blog entitled...
"Puddle Power".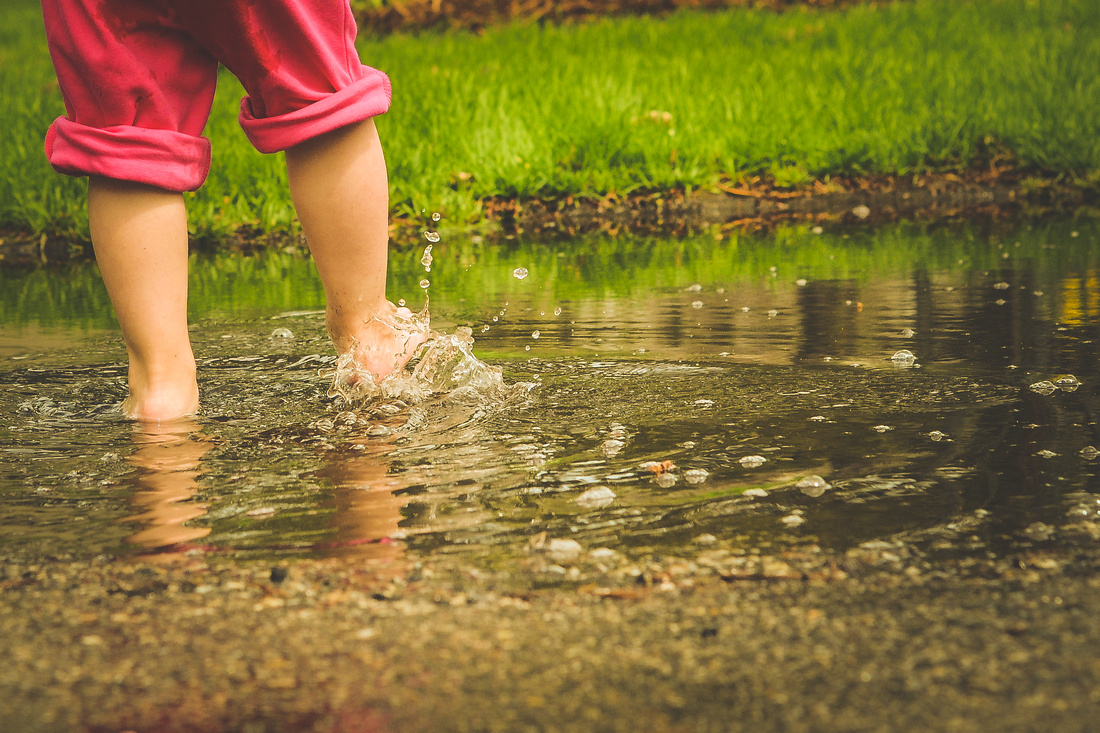 Our late, cold spring has made wading in the lake a frigid bit of unpleasantness. When a recent rain created a lovely puddle in our driveway it provided the pleasure of an afternoon of wading for our granddaughter.
The fun began with a whimsical "Puddle Power Prance" dance...
...and continued with the collecting of sandbox toys for some "Puddle Power Play" time.
Wet feet...
...soon became a wet bottom.

The excitement of using "bloatie" (the floatie) for the first time this season was only surpassed by...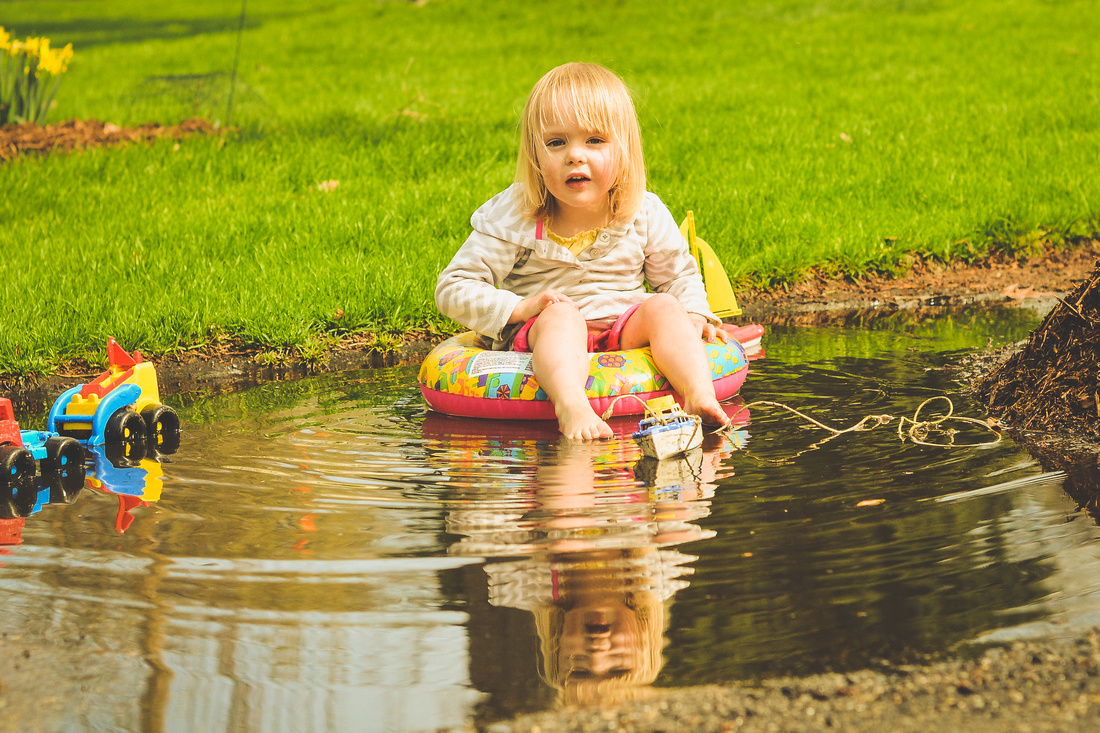 ...the excitement of combining "bloatie" AND a swim suit for the first time this season.
Then came the sly (but certainly innocent) fun of chasing granny with "Puddle Power" water...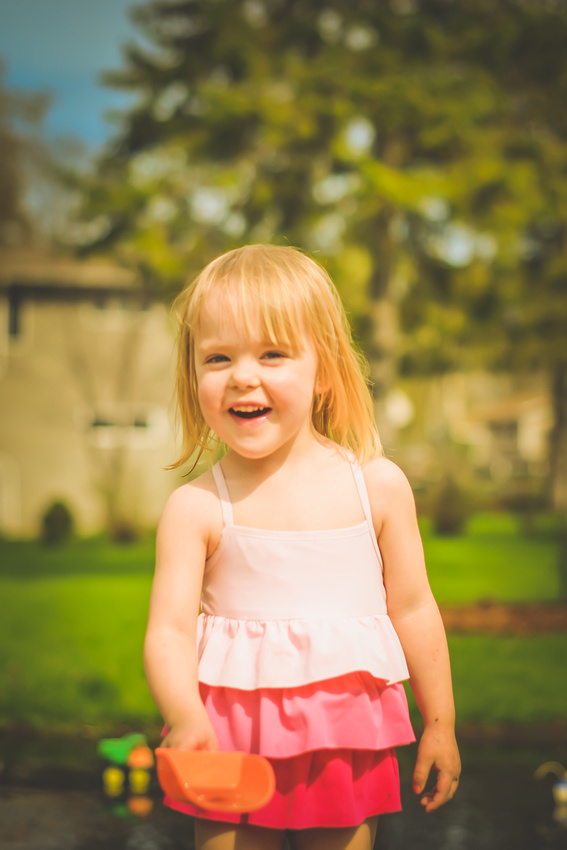 ...and "Puddle Power" mud!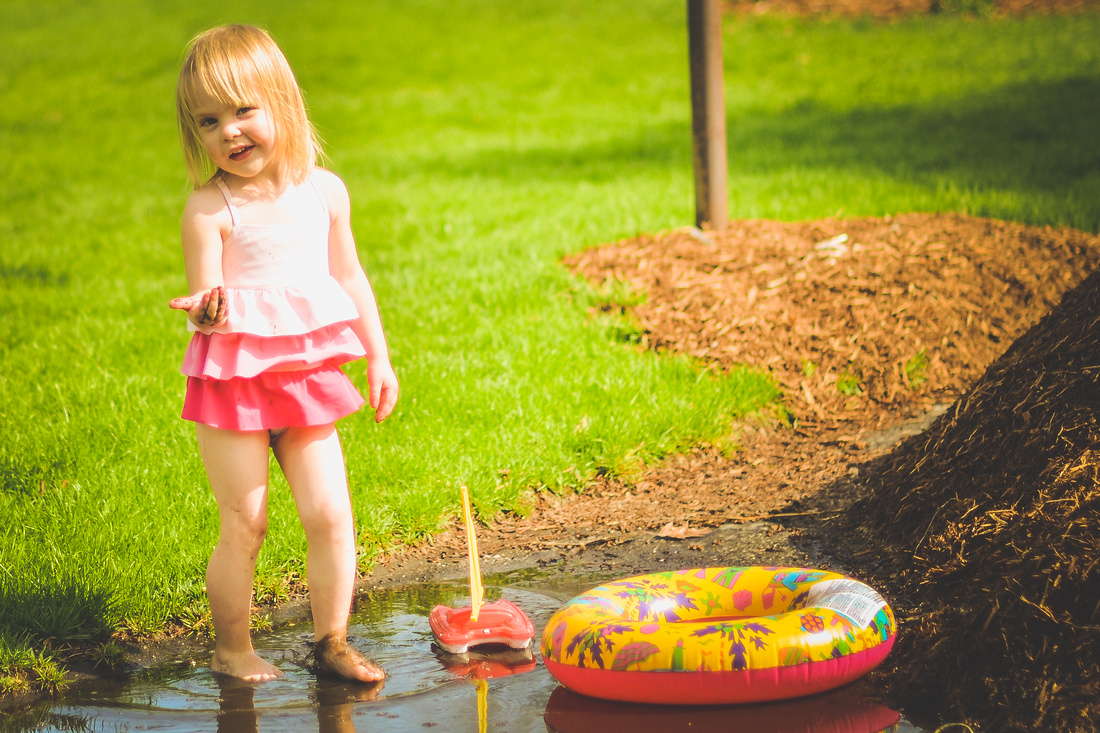 Our "Puddle Power" fun came abruptly to an end and granny might have had a little explaining to do were it not for...
...the stories of little boys and puddles - and even some prancing!