For a moment in time God lowered down a huge pane of cracked glass and placed it on Lake Waubesa. I have never seen anything quite like it; so glassy that it looked wet. But no, it was just the shiny, reflective surface on a lake covered in hard, cold, cracked glass. I spent the afternoon skating around, meeting people, taking photos, and enjoying the novelty of it.
First I met this delightful family out for a stroll on the ice with their twin baby girls. Amazingly they stayed upright the whole time!
Then I met Ernie, Iris, Bea, and Luna. They moved to our neighborhood a few months ago from the deep South. They are getting used to the frozen lake idea.
They weren't always successful in staying upright but they had a grand time playing fetch with Luna. It didn't take Luna long to get her ice legs.

Some lovely young ladies stopped by to skate.
When Mark joined me we headed out across the lake to pester the ice fishing community. We pulled my camera in a sled. I didn't dare risk falling on my face and crushing my camera! I did manage to stay upright except when I lay on the ice to get a shot.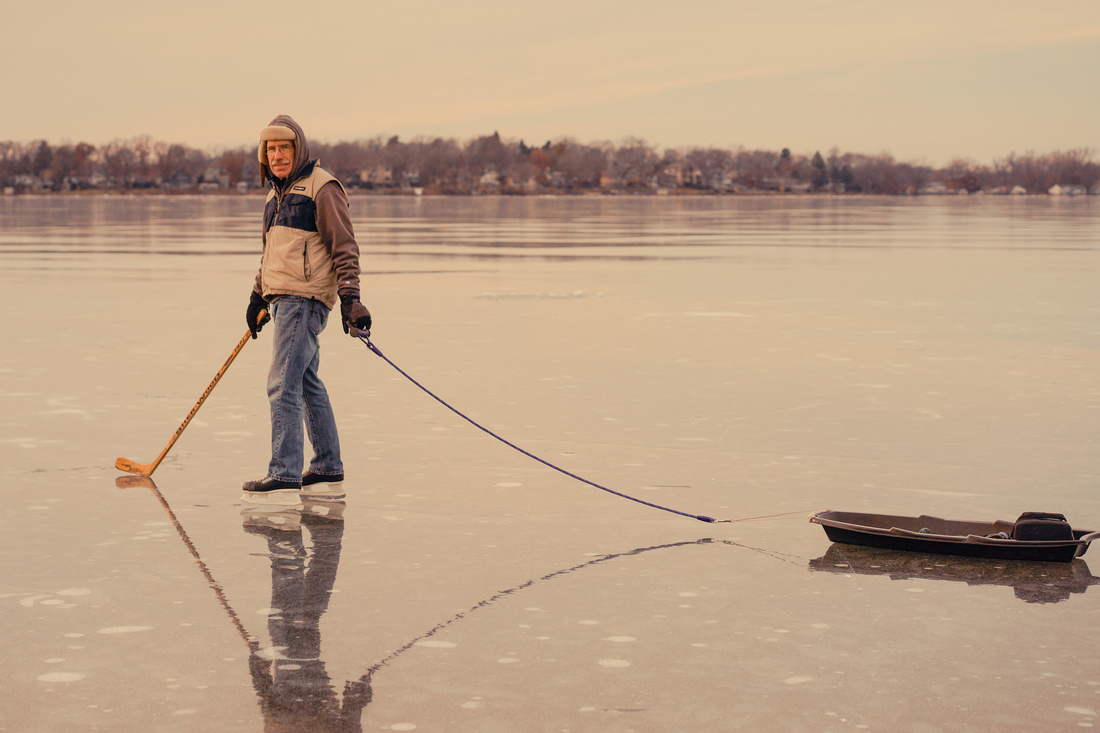 And pester we/I did. The fishermen we talked to were very gracious and gave me permission to photograph them and include them in my blog. Thanks guys!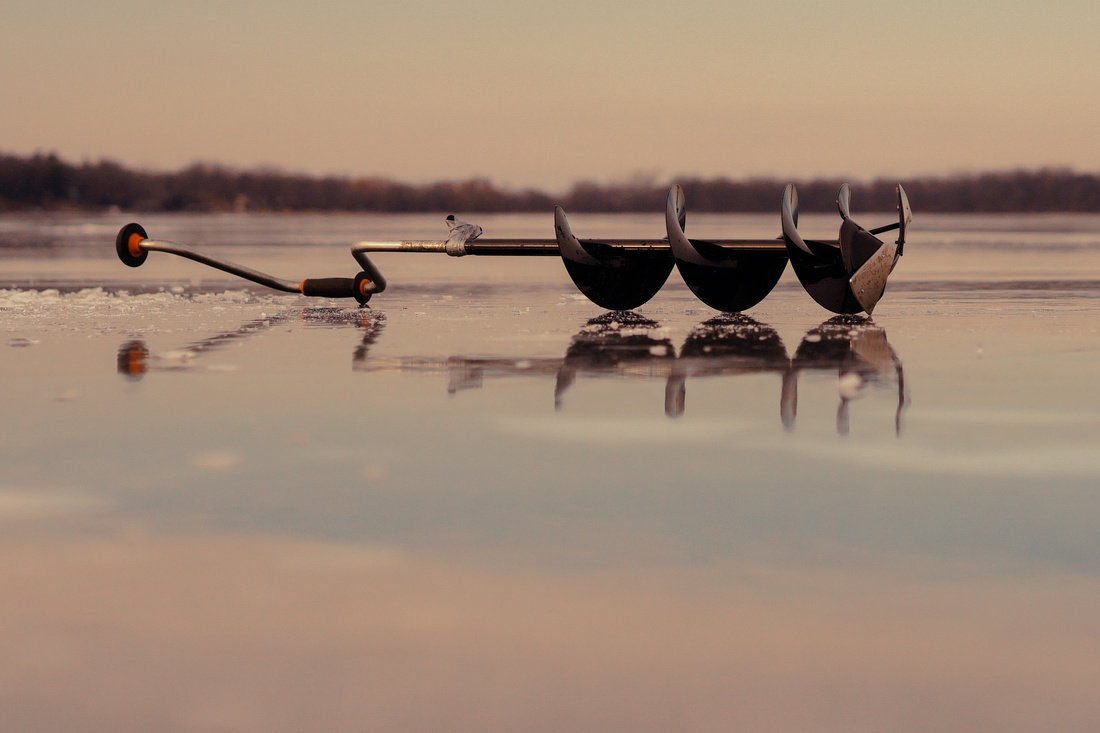 As we headed home I shouted at these two groups of hockey players to line up well spaced including their dogs so that I could get the photos I wanted. Surprisingly all twelve of them said, "Sure!" ;O> Aren't they awesome, cooperative guys with hockey sticks and dogs?!?
Here is the Father Lode of cracks!
In the evening we were graced with the company of our niece, Carrie, our sister-in-law, Linda, and their friend, Kelsey for a sunset skate.
The next morning the moment in time had passed. The lake was covered with a layer of snow and now our Cracked Glass is just a sweet memory!