It is great to have help when getting ready for an Easter family gathering. Mine was a pink bonneted, stylish, little cherub with a sincere attitude of eagerness.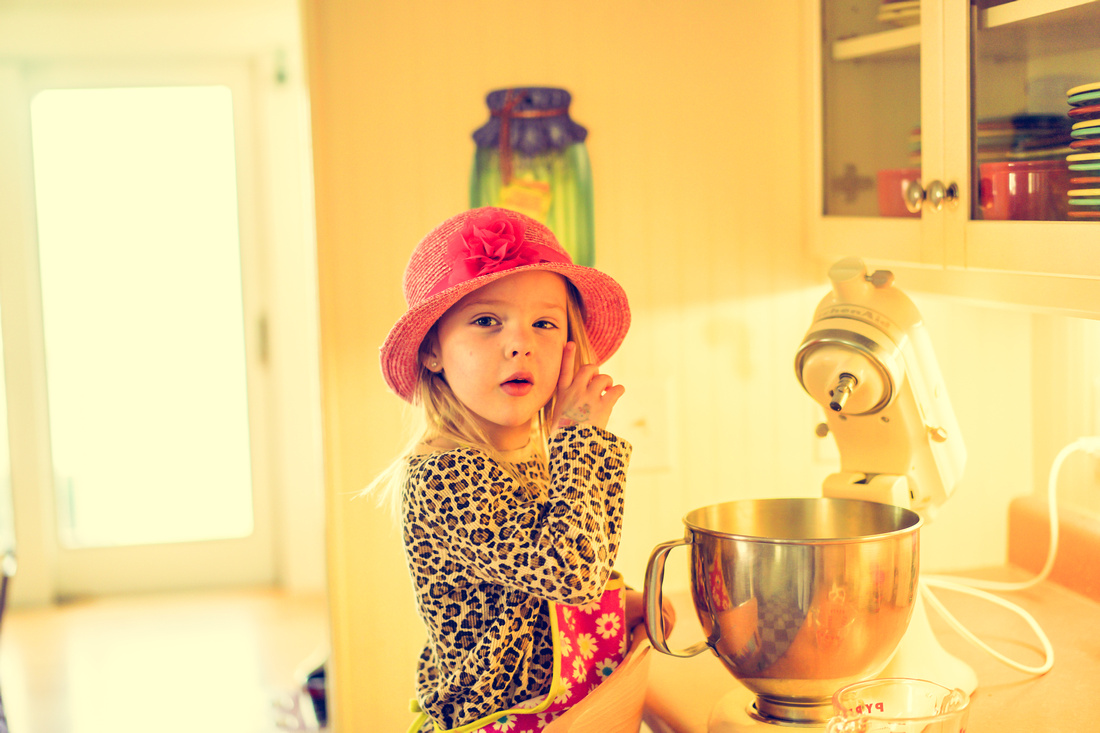 Okay Granny! What's first?
Well, we gather our ingredients...cake mix, lemon pudding, vegie oil, lemon-lime soda, powdered sugar, lemon juice and peeps.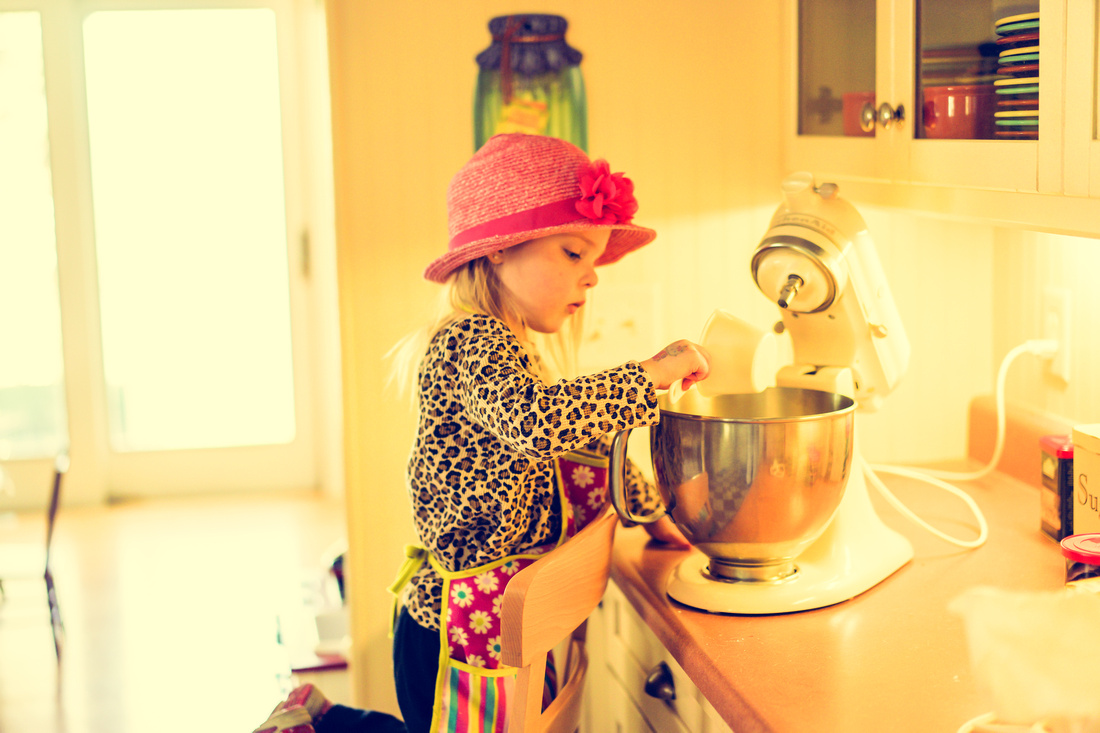 Assemble the ingredients in the mixer...
...and inspect.
Scrape down the beater...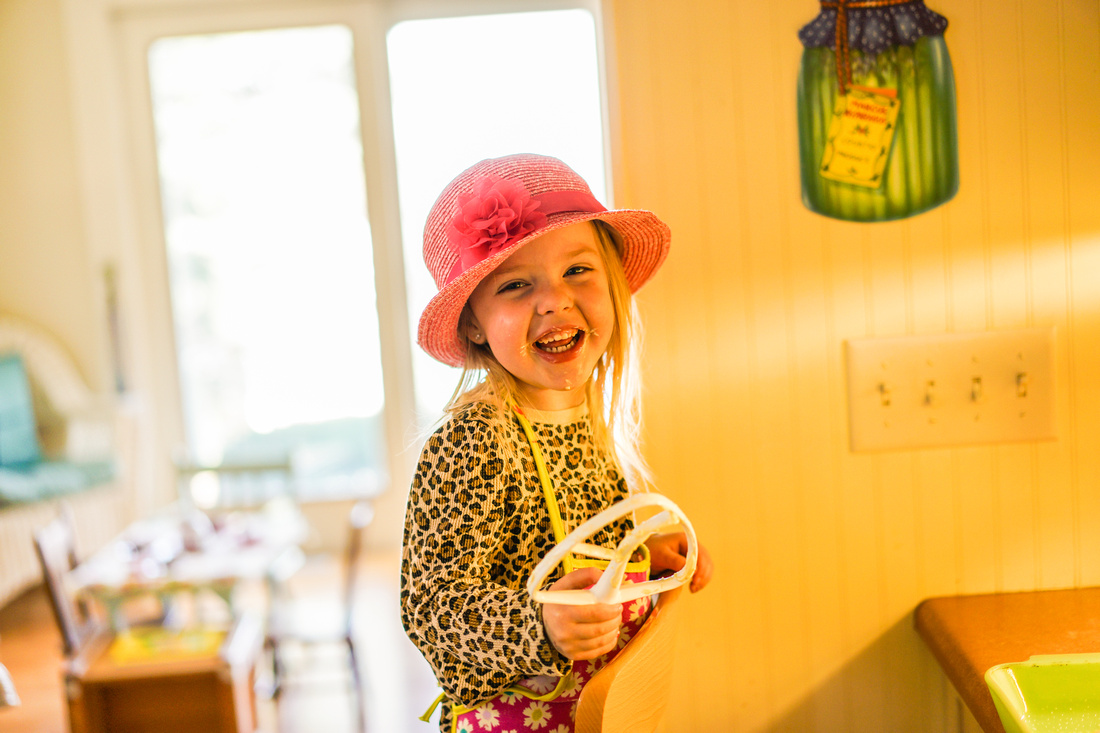 and lick.
Spread the batter in the prepared 9x13 cake pan.
Add raspberries...and...eat a few.
Place in oven and voila! Or almost... Here's the thing, this recipe didn't call for eggs! Which is why the little pink bonneted cherub could safely lick the beater. But after baking the cake, seeing the results, and checking the recipe once again, lo and behold, NOW the silly recipe claims that three eggs ARE required! So, while the little pink bonneted cherub and her grandpa were at the park, another cake (this time with three eggs included)...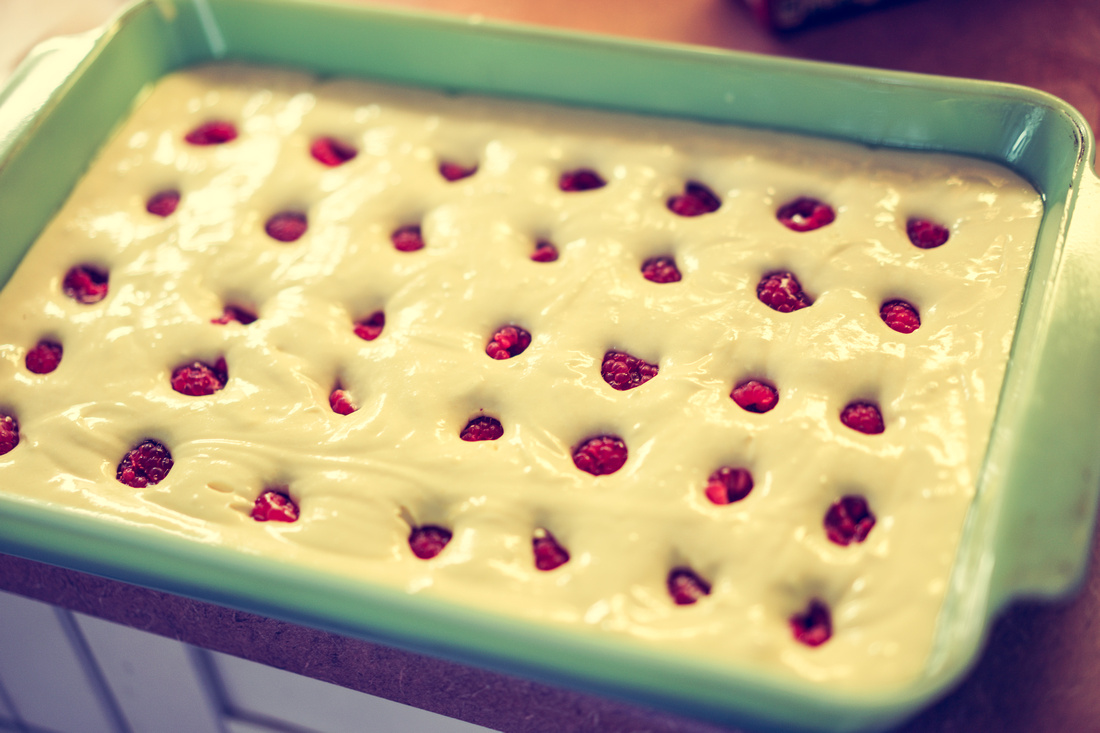 ...appeared on the counter.
It was even covered with a lovely lemon glaze.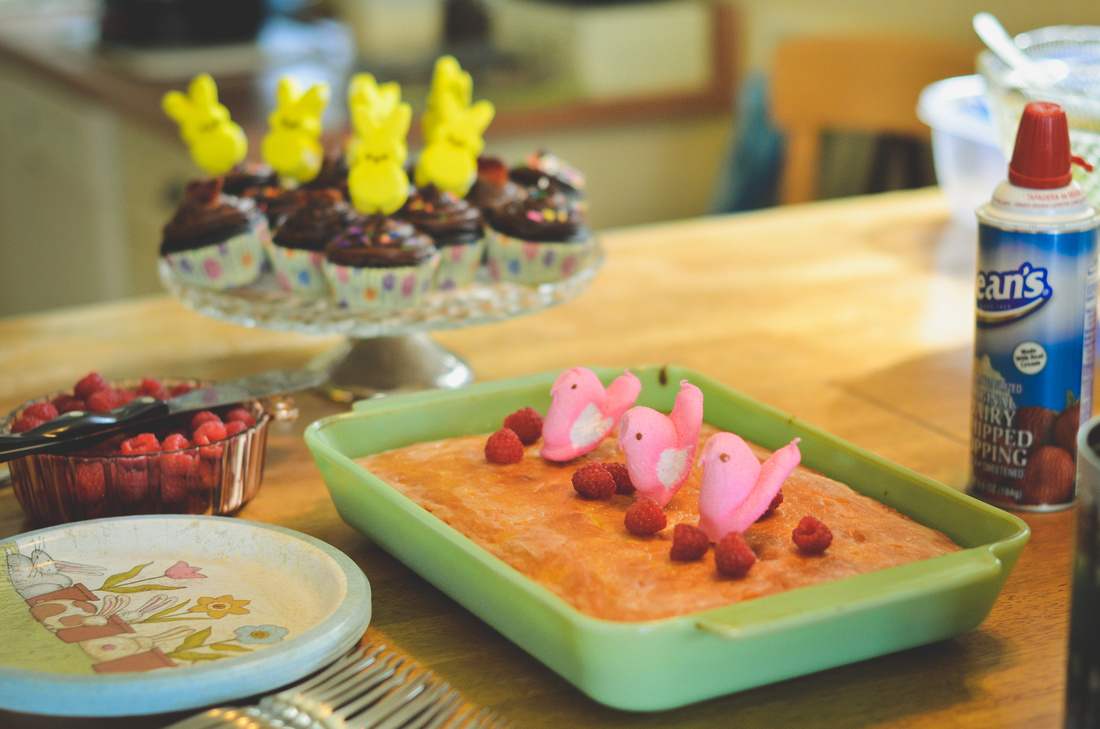 Easter Sunday it was festively dressed up. (Note the cupcakes in the background.)
Raspberry Lemon Easter Cake anyone?
Now for the 'bit of bacon' part: Dark Chocolate Bacon Cupcakes! (Have you ever heard of such a thing?)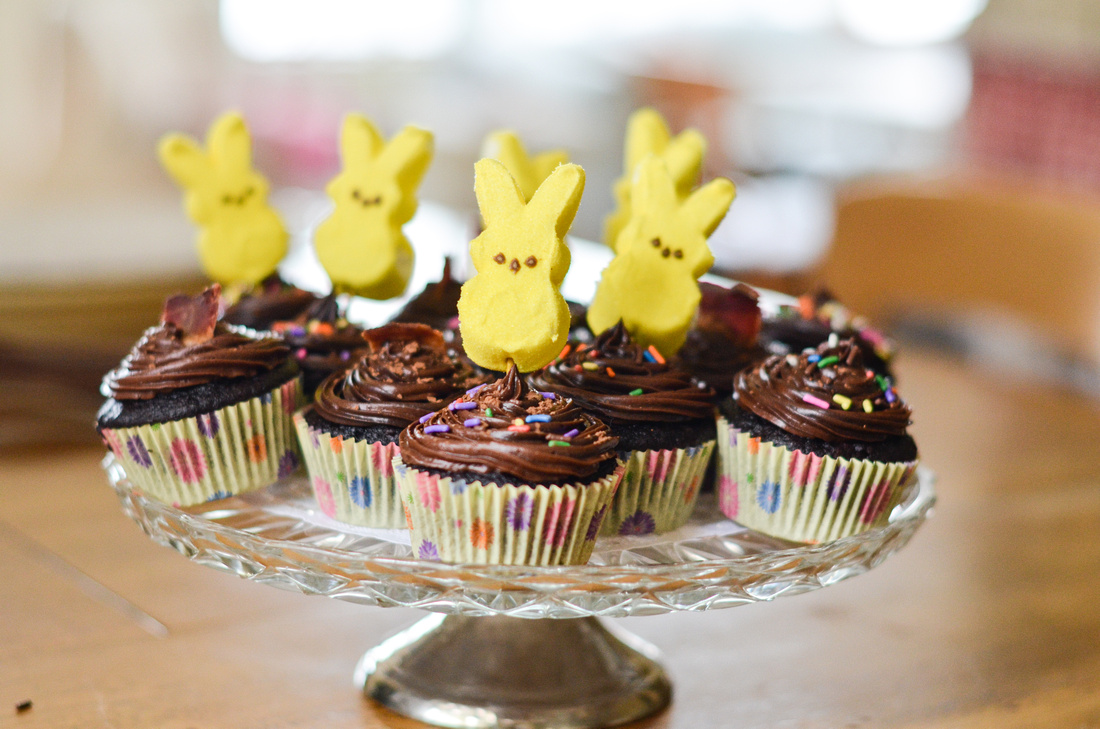 But first the cupcake photo...
...and what happens to the soul who eats them!!
Recipes:
Glazed Lemon Raspberry Cake
1 pkg white cake mix
1 pkg (3.4 oz) instant lemon pudding mix
¾ C vegetable oil
3 eggs
1 C lemon-lime soda
fresh raspberries
1 C confectioners' sugar
2 T lemon juice
In a mixing bowl, combine the cake mix, pudding mix, oil and eggs; beat on medium speed for 1 minute. Gradually beat in soda. Pour into a greased 13x9 inch baking dish.
Place raspberries on top and press into batter. Bake at 350 degrees for 40-45 minutes or until cake springs back when lightly touched in center.
Combine confectioners' sugar and lemon juice until smooth; carefully spread over warm cake. Cool on a wire rack.
Dark Chocolate Bacon Cupcakes
12 slices bacon, 8 crumbled, 4 saved for garnish
2 C all-purpose flour
¾ C plus 1 T unsweetened cocoa pwd
2 C white sugar
2 t baking soda
1 t baking pwd
½ t sea salt
2 eggs
1 C strong brewed coffee, cold
1 C buttermilk (No buttermilk on hand? Use 1 T white vinegar to 1 scant C of milk and let sit for 5 minutes before using.)
½ C vegetable oil
Preheat oven to 375 degrees F. Line 2 (12 C) muffin tins with cupcake liners. Place bacon in a large, deep skillet. (Or bake as I did.) Cook over medium-high heat until evenly brown. Drain, crumble, and set aside.
In a large bowl, stir together flour, ¾ C of the cocoa pwd, the sugar, baking soda, baking pwd, and salt. Make a well in the center and pour in eggs, coffee, buttermilk, and oil. Stir just until blended. Spoon batter into prepared cups, dividing evenly.
Bake in preheated oven until the tops spring back when lightly pressed, 20 to 25 minutes. Cool in pan set over a wire rack. When cool, arrange cupcakes on a serving platter. Frost with your favorite chocolate frosting and garnish with reserved bacon pieces. Dust with remaining 1 T cocoa powder.
Enjoy!